Providing Customers with Specialty Building Materials Since 1977.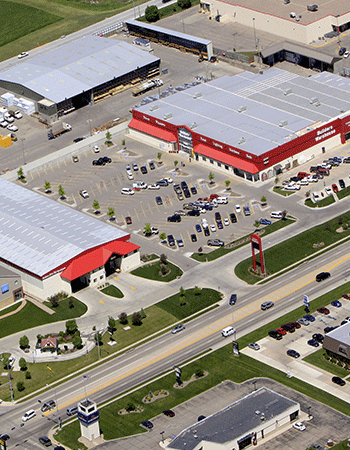 About Us
Above all we are here to serve our customers needs, answer questions, and build relationships. Our customers include contractors, builders, re-modelers and do-it-yourselfers. We offer building materials and home improvement essentials. 
History
In the mid-1970's Myron Andersen saw a need in the Kearney, Nebraska community. A need for a lumberyard that would serve every customer with courtesy and respect. As a result, Builders has been a staple in the community for over 40 years.  
Our brands work together to give you the best quality, service, and selection.
Why Builders
The foundation of our company was built on guiding principles developed by our founder, Myron Andersen. Most noteworthy of those principles is to exceed customers expectations. Our team members strive to do just that on every project from the beginning to the end. 
What We Have To Offer
Knowledgeable Staff
Professional Services
Quality Products
Product Selection 
A Message of Gratitude
We would like to thank all of our team members, families, friends, pro customers, retail customers, and vendors for supporting and growing with us over the years. We are committed to serving and assisting you in "building your dreams", much like you have helped us in building ours.
On behalf of the 300+ families employed at Builders, WE THANK YOU ALL!
Address:
4600 2nd Ave.
Kearney NE, 68847
Winter Store Hours:
Mon – Fri: 7:00 am – 6:00 pm
Saturday: 8:00 am – 4:00 pm
Sunday: Closed
Office Hours:
Mon – Fri: 8:00 am – 5:00 pm
Physical Address:
824 South Webb Road
Grand Island NE 68803
Mailing Address:
PO Box 1447
Grand Island NE 68802
Store Hours:
Mon – Fri: 7:00 am – 5:30 pm
Sat: 8:00 am – 2:00 pm
Sun: Closed
Business Address:
17600 East Smith Road
Aurora, CO 80011
Business Hours:
Mon – Fri: 7:00 am – 5:00 pm MST
Office Address:
2821 S. Parker Rd.
Suite 805
Auora, CO 80014